Cares
Plan members
Plan sponsors
71% of woman say inflation is impacting their mental health, creating additional barriers to care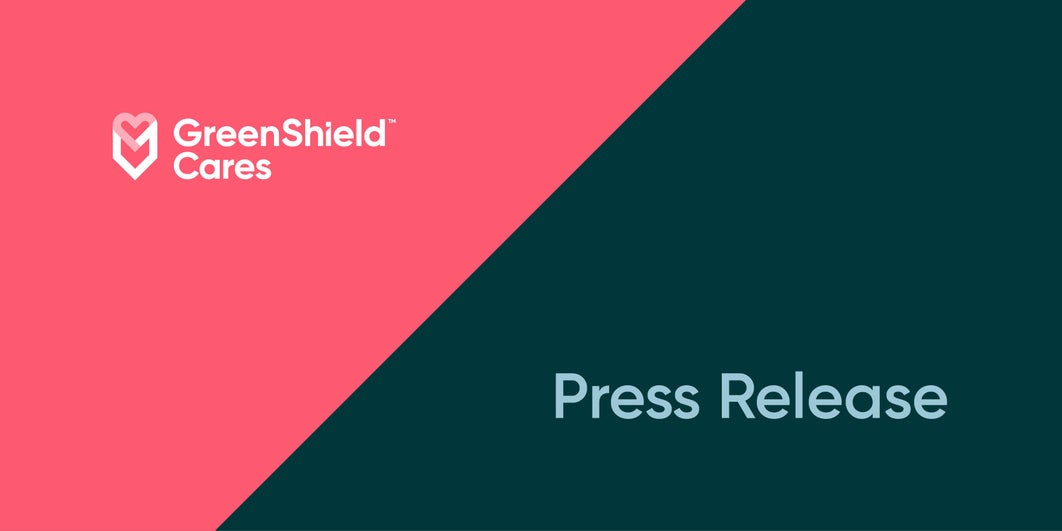 TORONTO, ONTARIO - October 5, 2023 - Seventy-one percent of women say financial struggles brought on by inflation are impacting their mental health, noting that finances are becoming a barrier of increasing concern to access mental health support. This rising trend is one of several revealed today in the first GreenShield Cares Women's Mental Health Report, released in partnership with Mental Health Research Canada (MHRC). This never-before-seen study uncovers real-life experiences and barriers women face to access mental health care in Canada.
The findings of this new data reveal how women's financial habits have shifted considerably in the past year as the cost of living has skyrocketed, and how current economic conditions are affecting mental health. In fact, women who needed mental health care but didn't access it are twice more likely to report financial barriers as the reason when compared to men.

"From relying on savings or credit to pay for essential living costs to borrowing money from friends and family, these new findings paint the picture that women are disproportionately impacted by our current economic conditions. Layer in the unique experiences of women from racialized and marginalized communities, it's no surprise that these everyday stressors continue to affect their mental health," said Harriet Ekperigin, Vice President of Mental Health at GreenShield. "The trends from the Women's Mental Health Report reiterates the importance of GreenShield Cares' Women's Mental Health program, which arms Canadian women with free mental health services so they can access the support they need."
A glimpse into the state of women's mental health in 2023
The GreenShield Cares Women's Mental Health Report goes beyond standard studies to reveal the truths Canadian women are facing right now. The study shows three key narratives that depict what women are facing:
Women report higher levels of anxiety and depression. Though for all Canadians, levels of anxiety and depression remain higher than before the pandemic, 16 per cent of women consistently report more severe symptoms of anxiety and 17 per cent report symptoms of depression – it's even higher for racialized women and women identifying at 2SLGBTQIA+
Women are more likely to access mental health services, yet racialized and marginalized groups are less satisfied with the care. Overall, 13 per cent of women report accessing mental health or substance abuse services in the past year. Racialized and 2SLGBTQIA+ Canadians are less satisfied with the care they receive.
Women are disproportionately affected by current economic conditions. In fact, 42 per cent of women who needed care, but didn't access it, reported financial barriers as their reason compared to 21 per cent of men.
"Partnering with a company like GreenShield, with a social mission at its core allows us to dig deep and shine a light on the realities of what Canadian women of all walks of life are grappling with," said Akela People, CEO, Mental Health Research Canada (MHRC). "We are honoured to help tell the stories of these women, and we hope these insights can help pave the way to alleviate the current burden on women's health."
Taking action to support women's mental health
GreenShield Cares' Women's Mental Health program is the only one of its kind, offering free national, culturally safe therapy and mental health services to Canadians 18+ who identify as women. The program includes two free hours of talk therapy with a licensed mental health professional, a one-year subscription to online cognitive behavioural therapy (iCBT) guided by a coach, and access to an online wellness hub, ensuring women can find the support that's right for them. In just over a year, the company helped nearly 60,000 women access free mental health services.
Intersectionality is at the forefront of the matching process, and the diversity of Canadians is reflected in the diversity of the program's certified practitioners, with hundreds of the program's certified practitioners having identified as a person of colour, Indigenous, or Black. Further, the program's personalized counseling matching tool includes over 50 matching options, including culture, race, language and religion, to ensure women can find a certified mental health professional who can relate to their identity and lived experiences.
"With the rising costs of living, offering free mental health resources is just one way we can break down barriers to give women from coast-to-coast the support they need," said Ekperigin. "Women from racialized and marginalized groups can struggle to connect with services that don't consider cultural and religious nuances. We owe the diverse range of women in Canada more than a one-size-fits-all approach. It's one of the differentiators that makes the GreenShield Cares Women's Mental Health program truly unique. "
GreenShield champions better health for all
As a not-for-profit health and benefits company focused on championing better health for all, improving access to care is rooted in GreenShield's DNA. Through its social impact brand GreenShield Cares, the company reinvests its earnings and redeploys its wholly-owned health services to support underserved and marginalized communities. The organization's key measure of success is to invest $75M to improve the lives of at least one million Canadians by 2025, and it is well on its way to achieving this.
To learn more or sign up for GreenShield Cares' mental health program, visit www.greenshield.ca/en-ca/cares/womens-mental-health
For media inquiries:
Sheril Bose
sheril@headsandtales.ca
(613) 879-7034
About GreenShield
GreenShield is an integrated health and benefits organization and the first organization in Canada to operate as a payer-provider— offering insurance, administering benefits, and paying claims as a 'payer' while offering health services such as mental health, pharmacy, and medical services as a 'provider.' Integrating both sides of the payer-provider equation enables GreenShield to simplify access to care, remove administrative barriers, and improve health outcomes for its customers.
GreenShield is uniquely structured as a not-for-profit social enterprise that reinvests its earnings and redeploys its services to support underserved Canadian communities via its social impact brand, GreenShield Cares. The company's overarching goal is to generate $75 million of social impact investments to improve the lives of at least 1 million Canadians by 2025, with a focus on mental health, oral health, and essential medicines. As the industry's noble challenger GreenShield continues to innovate, evolving its offerings and services to deepen its purpose of championing better health for all.
GreenShield.ca
GreenShield means, collectively, Green Shield Canada (GSC), Green Shield Association, and Green Shield Holdings Inc., which is the primary company that houses health services and benefits administration businesses, including Inkblot Therapy, Tranquility, BCH Consultants, NKS Health Canada, The Health Depot Pharmacy, Benecaid, and Computer Workware Inc. Green Shield Holdings Inc. is a wholly owned subsidiary of the not-for-profit Green Shield Association.
About Mental Health Research Canada
Mental Health Research Canada (MHRC) is a national charity that serves to advance mental health through studentships, granting, data collection/analysis and strategic initiatives. As a leading mental health organization in Canada, we are dedicated to improving the lives of Canadians by advancing knowledge in unique ways — notably by leading, seeding and influencing to create better mental health systems. One example of our work is funded by Health Canada to monitor and report on the mental health of Canadians. We collect population data, analyze and report on it to governments and stakeholders nationally to support data informed decision-making on what people need and how our services are performing. Mental health systems and services cannot improve without research — research is an investment in the future.
About the Study
In collaboration with GreenShield, Mental Health Research Canada produced this report focusing on the mental health of women and equity-deserving Canadians. This information was collected July 2022 - August 2023, for Polls 13 - 17 of MHRC's Canada-wide survey. This data represents 6,708 women and 5,676 men who answered questions about their mental health in an online survey.