Administration
Plan sponsors
GreenShield Administration releases 2023 Drug Trends Report: The introduction of new therapies increase utilization rates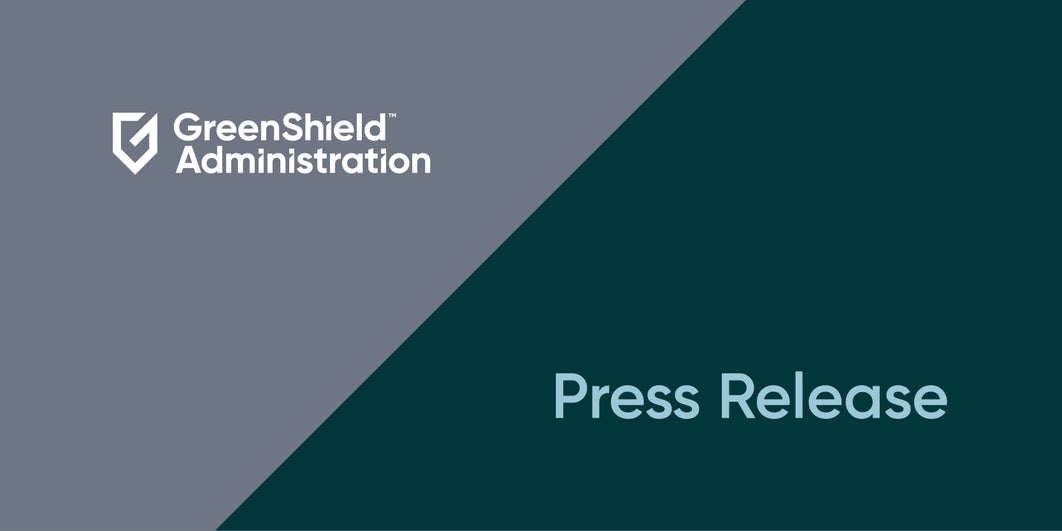 TORONTO, ONTARIO - October 19, 2023 - In a world where Ozempic has become the most widely discussed drug, it's easy to overlook innovation in treatments for chronic conditions that alleviate common suffering. Today, GreenShield introduces its 2023 GreenShield Administration Drug Trends Report, revealing key insights surrounding three main therapeutic categories that go beyond Ozempic.
"In the ever-changing world of healthcare, GreenShield's 2023 Administration Drug Trends Report reveals a compelling narrative, with an overall rise in utilization rates – driven by new therapies and changes in how plan members approach their health," said Mark Rolnick, Executive Vice President and Head of Health & Benefits Administration at GreenShield. "We're committed to keeping an eye on these trends and this report not only helps us understand what our partners might need but also shows how we're ready to adapt our offering to make healthcare better for everyone."
This year's report provides data based on +32 million claims from over two million drug claimants processed by GreenShield Administration this year. It exposes three therapeutic categories that are likely to have a high impact on benefit plans in 2023: ADHD, migraines and asthma.
Trend #1: Adult ADHD claimants soar to double digits
Adult attention deficit hyperactivity disorder (ADHD) is on the rise, as the number of ADHD claimants grew by 15 per cent with six of every 100 GreenShield Administration claimants now using ADHD medications in 2022.
ADHD was found to be more prevalent in patients younger than 25 years old, males, and in certain provinces like Quebec and Newfoundland. However, while non-adult claimants show higher ADHD prevalence, the adult cohort has shown a steady and notable growth in prevalence.
The report demonstrates a significant increase in adult ADHD drug expenditures, driven by the strong growth in the number of claimants using these medications. ADHD is treated through a combination of approaches, including behavioural therapy, social skills training, and pharmacotherapy, and several new therapeutics are offered to help support those struggling with its symptoms. Pharmacotherapeutics including lisdexamfetamine dimesylate (Vyvanse) and methylphenidate (Concerta) are often the most frequently prescribed.
Trend #2: New treatments offer sweet relief for migraine patients through emerging preventative measures
The report suggests a growth in appetite for anti-CGRPs (calcitonin gene-related peptide), such as Aimovig, Ajovy, and Emgality.
With many seeing success from this new innovation in migraine care, these new biologic treatments have increased existing migraine patients' overall drug cost by 132 per cent over the last three years.
Trend #3: A rise in claimants for Asthma and Chronic Obstructive Pulmonary Disease (COPD)

According to the report, medications primarily used for asthma and COPD were claimed by 16 per cent, or 382,000 of claimants in 2022.
Similar to migraines, biologic medications are now being prescribed to treat asthma and COPD. As a result, GreenShield reports the number of claimants using biologic medications to manage severe asthma has grown 13.5 per cent annually between 2018 and 2022.
Other key findings from the report include:
As utilization rates rise, cost concentration appears to be intensifying. The report shows more than 50 per cent of costs attributed to five per cent of claimants, and over 30 per cent of costs attributed to 1 per cent of claimants. This trend indicates an opportunity for enhanced patient support through strategies such as comprehensive case management provided by specialty pharmacies, and new practices for prior authorization, step therapy, and Product Listing Agreements (PLAs).
Increasing the utilization of generic drugs continues to be an important element of cost management in private drug plans, and mandatory generic policies are an essential vehicle for achieving those savings. Generic products continued to make up a greater share of claims within GreenShield Administration, accounting for 66.2 per cent of all claims in 2022 up from 65.6 per cent in 2021.
Diabetes represented the second-largest share of drug costs in the top five per cent claimant group, compared to the ninth-largest share in the top one per cent group. This was due to the high prevalence of the disease, paired with an escalating cost of treatment per patient driven by utilization of newer antidiabetic agents, such as Ozempic.
Patients who have rheumatoid arthritis (RA), Crohn's disease, colitis, and psoriasis represented the largest share of total drug costs in both the top one per cent and top five per cent high-cost claimant groups.
"Our annual drug trends report allows us to keep innovative and focus on helping those in need, which continues to be core to GreenShield's ethos," said Rolnick. "As the needs of Canadians have evolved, we have evolved to become Canada's only integrated health and benefits organization — offering insurance, administering benefits, and paying claims as a 'payer' while offering health services such as mental health, pharmacy, and medical services as a 'provider'. Our unique ability to offer a full end-to-end suite of integrated health and benefits technology and services allow customers of all sizes to access new therapies that address these emerging drug trends and therapies."
Beyond its annual Drug Trends report, GreenShield Administration unlocks better health for all through integrated health and benefits solutions for more than 6 million Canadians from coast-to-coast. To learn more about the report and GreenShield Administration please visit https://www.greenshield.ca/en-ca/administration.
About GreenShield
GreenShield is an integrated health and benefits organization and the first organization in Canada to operate as a payer-provider — offering insurance, administering benefits, and paying claims as a 'payer' while offering health services such as mental health, pharmacy, and medical services as a 'provider.' Integrating both sides of the payer-provider equation enables GreenShield to simplify access to care, remove administrative barriers, and improve health outcomes for its customers.
GreenShield is uniquely structured as a not-for-profit social enterprise that reinvests its earnings and redeploys its services to support underserved Canadian communities via its social impact brand, GreenShield Cares. The company's overarching goal is to generate $75 million of social impact investments to improve the lives of at least 1 million Canadians by 2025, with a focus on mental health, oral health, and essential medicines. As the industry's noble challenger GreenShield continues to innovate, evolving its offerings and services to deepen its purpose of championing better health for all.
GreenShield.ca
GreenShield means, collectively, Green Shield Canada (GSC), Green Shield Association, and Green Shield Holdings Inc., which is the primary company that houses health services and benefits administration businesses, including Inkblot Therapy, Tranquility, BCH Consultants, NKS Health Canada, The Health Depot Pharmacy, Benecaid, and Computer Workware Inc. Green Shield Holdings Inc. is a wholly owned subsidiary of the not-for-profit Green Shield Association.