A ONE-STOP SHOP FOR PLAN ADMINISTRATION.
PUTTING TIME BACK IN YOUR DAY.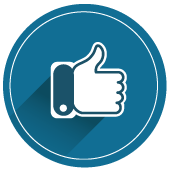 We get it – sometimes you need superpowers to handle the workload. We're working on that, but for now our Online Administration site is the next best thing.
LOOKING FOR THE SECRET TO REDUCING THE ADMINISTRATIVE BURDEN? OUR SITE HAS CRACKED THE CODE.
View real-time data (eligibility, enrolment, claims, financial)
Input future transactions
Enrol/terminate plan members
Update member/dependent status
Run reports on tool integrated in Online Administration system
View and print monthly billing statements online
OUR MULTI-CARRIER SOLUTION
Want to partner with a health and dental specialist and administer other benefits from the same system?
Easy. We've got a proven multi-carrier solution.
HOW WE GIVE YOU THE BEST OF BOTH WORLDS
GSC offers joint administration and billing through our Online Administration site. We handle the initial setup of the Life and/or Disability benefits and enrol plan members. Then, plan administrators take over from there – using GSC's Online Administration to conduct ongoing administration and billing for all benefits.
Bottom line: multiple carriers doesn't mean multiple administration systems.
Want to know more? Let us walk you through it.