EASY CLAIMING.
THE WAY IT SHOULD BE.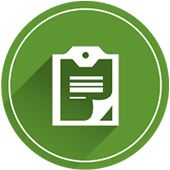 We believe that using your benefits should feel like a benefit – not a hassle – so we've made it quick and easy to submit your claims. You have three options:
ONLINE & MOBILE CLAIMS
Skip the mailing time and postage costs with online (and mobile!) claiming.
OL' FASHIONED PAPER CLAIMS
Have to submit a paper claim? Here are a few tips to help make it easier.
COVERED BY MORE THAN ONE BENEFITS PLAN?
If you are covered for health or dental benefits under another benefits plan, you can coordinate with your GSC benefits to receive up to 100% coverage by accessing both plans.
WANT MORE DETAILS?
Here's a useful video about online claims, as well as some further claim submission guidelines, conveniently listed alphabetically by benefit type (we're helpful like that).