CORPORATE SOCIAL RESPONSIBILITY.
IT'S PART OF EVERYTHING WE DO.
From day one, GSC has taken pride in being an organization that cares about our communities, the environment and society as a whole. It's why we exist.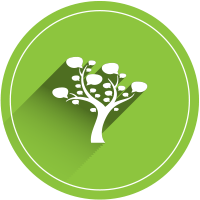 OUR CSR FRAMEWORK
We've picked out five key pillars that define GSC as an organization – our customers, our employees, our communities, our environment and our governance. And we've got a handy annual CSR Report with a plan for tackling each of them.

Click here to view the CSR Report
CUSTOMERS
GSC is known in the health and dental industry as a customer-centric organization offering leading-edge technology and innovative strategies to manage benefit plan costs.
We're committed to delivering a great customer experience in our everyday interactions with our plan members and sponsors, ensuring they stay our number one priority.
EMPLOYEES

Our fundamental belief is that people are the key to achieving our mission and meeting our business goals. We've created a culture of engagement for GSC employees.

ENVIRONMENT

GSCers are conscious of the ways in which we affect the environment, and we work together to minimize our collective footprint. We look for new ways to make a difference, whether through small changes at our workplace, or larger scale operational initiatives.
COMMUNITY

GSC plays an active role in our communities. How? It's about more than charitable giving. It's about encouraging employee volunteering; and supporting charitable organizations with donations of time and money. Our vision is to be part of something bigger – to positively impact the health of more than five million Canadians by 2018.
GOVERNANCE
GSC operates ethically, honestly and with transparency with our stakeholders. We do this by ensuring we have the right oversight of policies and governance practices to identify and manage risks, and that we communicate these expectations with GSCers.