WE LIKE BIG BRAINS.
(AND WE CANNOT LIE...)
GSC is a different kind of company, and working with us is different too (in a good way). Here are four reasons why GSC is a great place to work: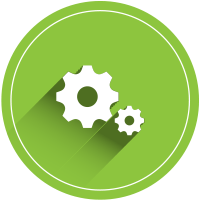 WE INVEST IN OUR EMPLOYEES.
As we grow, so do our employees. We offer training and professional development to ensure employees excel to prepare them for career advancement within GSC. GSCers are also encouraged to continue their education – and we help them pay for it.
YOU CAN HAVE A CAREER, AND A LIFE…
We believe that we get the best from our employees when they have challenging work, a great work environment, motivated colleagues, and time away to do other things. A work-life balance exists at GSC. We don't just say it – it's real.
WE'VE GOT GREAT BENEFITS (NATURALLY…).
We offer a competitive benefits package including health and dental coverage, life, accident and disability insurance, an employee assistance program, paid sick time, and a bundle of paid holidays (including your birthday!).
WE'VE GOT BIG HEARTS.
The best thing about putting in a hard days' work at GSC is that we're all about supporting our mission of improving access to better health for all Canadians. With our deep roots in social responsibility and charitable giving, we guarantee that working at GSC will give you a case of the feel-goods.
BECOME A GSC-ER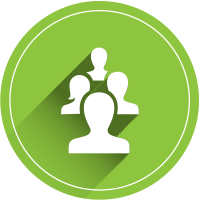 We're unique, so we're not looking for ordinary employees. If you're as unique as we are, with a big brain and a big heart, then let's make this happen.
GSC has offices located across Canada in Montreal, Toronto, London, Windsor, Calgary and Vancouver.
We are committed to providing accommodations for applicants with disabilities. If you require any accommodation, please contact requestforaccommodation@greenshield.ca, and we will work with you to meet your needs.