WE'RE BENEFITS SPECIALISTS.
(AND REALLY FUN AT PARTIES).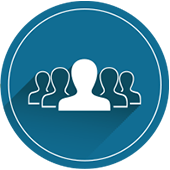 At GSC, health and dental benefits get 100% of our focus, 100% of our investment budget and 100% of our innovation. And we're 100% sure that this sets us apart.
Let's start with the benefits coverage you're looking for….here's what we bring to the table.
Dental, Drug and Extended Health Benefits
Traditional and Flexible Benefit Plans
Travel Benefits
Health Care Spending Accounts
Personal Spending Accounts
Employee Assistance Programs
INNOVATING AT EVERY TURN.
IT'S IN OUR DNA.
We admit it – the status quo makes us restless. We pride ourselves on developing strategies that plug the gaps in the Canadian health care system.
Specialist knowledge combined with industry-leading technology naturally translates to cost savings and plan sustainability. We continue to lead the pack in delivering innovative strategies that impact clients' bottom line.
With our Change4Life™ health management initiative (which includes our free health portal), we're nudging plan members towards better health behaviour. Our focus is on "impactable" plan members diagnosed with (or at risk of developing) disease states that can be impacted by changes in health behaviour.
SERVICE WITH A SMILE
(AND THE BRAINS TO GO WITH IT)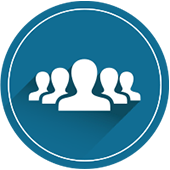 We know the recipe for superior customer service. Start with an accessible, proactive account team, sprinkle in support from smart folks across GSC and add a call centre team committed to first call resolution. The end result? We become an extension of your team.