WANT MULTI-CHANNEL MEMBER SUPPORT?
WE'VE COVERED ALL THE BASES.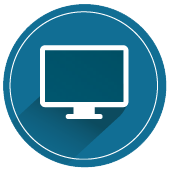 Whether plan members prefer to hear a friendly voice, go it alone online or check their benefits on the go, we make it happen.
WE'RE JUST A PHONE CALL AWAY. HERE'S WHY OUR CUSTOMER CONTACT CENTRE IS DIFFERENT…
Industry-low employee turnover
Commitment to first call resolution
Built on same technology used for claim adjudication
Staff can run a "pretend" claim for caller
Team with deep health and dental backgrounds
Rigorous approach to training
IT'S AN ONLINE WORLD OUT THERE
With our online member site and GSC on the Go mobile app, plan members can fly solo. We give them all the tools they need to access and manage their benefits.
Here's why our member site stands apart – it's easy to navigate, we use clear, simple (and yes, sometimes cheeky) language and we've got lots of cool features. Take a look at the highlights:
Access a direct link to the Change4Life health portal
View benefit booklets for plan coverage
View their personal claims history
Submit a "pretend" claim to instantly find out what portion of an eligible benefit will be covered
Access a drug eligibility search feature
Submit claims online for real-time adjudication
Sign up for direct deposit
Print a replacement ID card
Email our Customer Service Centre
Search for savings via our preferred provider network
And more….
With the GSC on the Go app, plan members can manage their benefits whenever, wherever. The app includes:
My ID Card – an electronic plan member ID card
My Claims – claims history and submission for real-time adjudication
Change4Life – access to our Change4Life™ health portal
Find a Health Provider – provider look-up feature
Drugs on the Go – drug eligibility search
My Benefits – submit a "mock claim" to check benefit eligibility information
My Alerts – view notifications and instructions on how to respond to an audit
My Balances – check Health Spending Account and Personal Spending Account balances
Convenient pre-filled, personalized claim forms for plan members are available via Plan Member Online Services. For members who don't have online access, you can download the blank forms here.
Plan member forms:
Plan administrator forms: