TAKE YOUR BENEFITS TO GO...
WITH GSC ON THE GO.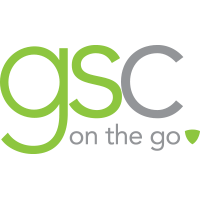 GSC on the Go® is GSC's free mobile app, and offers 24/7 access to your benefits from your mobile devices. There's no need to re-register - simply use your log in details for Plan Member Online Services.
Here are some of the features you'll enjoy:
Submit claims right from your mobile device (if applicable)
Access the Change4Life health portal (What's this?)
Get directions to providers who submit claims directly to GSC
Check your coverage for a drug, and email or download any required forms directly to your doctor
Instantly check your coverage eligibility
Show your ID card electronically
The stuff our lawyers make us say…
Legal, Privacy, Security, and Terms and Conditions… (we bet we had you at privacy.) We take these things very seriously, with these official documents to prove it. Please read them – we put a lot of effort into writing them and even more effort into protecting your information.