YOUR PLAN MEMBER TOOLKIT.
Get the most out of your plan.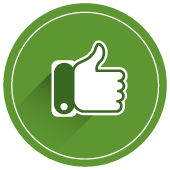 Turn off Netflix, this section is a 'must-read' for all GSC plan members. Check out the following for some hints that will enhance your GSC benefits plan experience.
GET ONLINE
GSC's self-service tools are quick, convenient and easy. All you need is your unique GSC ID number (ending in 00) and an e-mail address.
GO MOBILE
Download our free mobile app GSC on the Go®! There's no need to re-register - simply use your log in details for Online Services.
FAST MONEY
Now that you're signed up for Online Services, you'll want to sign up for direct deposit. Trust us, you'll love it.
CHECK OUT CHANGE4LIFE
The Change4Life portal helps you take small steps towards better health, earn points in the process, then use those points to win rewards!
A FEW OTHER HOUSEKEEPING ITEMS...
Now that you've set yourself up to get the most out of your benefits plan, here are a few other items you'll want to know about: