OTHER COMPANIES SAY THEY'RE DIFFERENT...
WE REALLY ARE.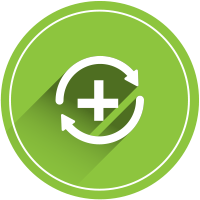 Our story starts in the 1950s. Founder Bill Wilkinson, a pharmacist in Windsor, saw Canadians struggling to afford the medication they needed - so he stepped up.
WE GIVE BACK
Bill's drive to find "a better way" sparked the creation of Green Shield Canada and the country's first pre-paid health plan.
It also inspired our not-for-profit status, our mission (creating innovative solutions that improve access to better health) and our focus on giving back.