FRONTLINE CARE...
SUPPORTING BIG-PICTURE CHANGE
The Frontline Care Program provides financial support to Canadian registered charitable, non-profit, and/or social enterprise charitable organizations that deliver frontline health care.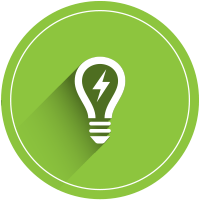 MEET OUR
FRONTLINE CARE PARTNERS
The organizations or projects that GSC funds through our Frontline Care Program are focused on one or more elements of frontline health care, e.g. dental, vision, prescription drugs, disease management, and/or mental health care supports. They must include the role of a "navigator" or "coach" – a person who connects individuals to other services that are appropriate for their situation. This could include: housing, education, jobs, food, clothing, etc.
Click below for more details on the partnerships we have formed (and continue to form):
The Green Shield Canada Foundation (GSCF) funded the Health Innovation Collaborative (HIC), a three-year outcomes-driven project with a focus on big-picture change in health care for seniors.
The latest data released by Statistics Canada shows that seniors are now outnumbering those under 15 years of age. In 2012, GSCF identified this demographic shift and recognized the need to develop long-term, meaningful solutions to care for our aging population. Through the HIC we were able to bring together five passionate, like-minded organizations that are experts in the field of eldercare to tackle two challenges affecting the Canadian health care system: the country's aging population and the costs of supporting those with multiple complex chronic conditions in a hospital or long-term care setting.
Each organization committed to working collaboratively from 2012 to 2015 to develop innovative initiatives to address the unmet needs of Canada's seniors. The GSCF acted as the funder and facilitator of the HIC, investing more than $3 million since 2012 to support the unique programs developed by each HIC partner.
The GSCF HIC shared lessons learned over the past three years to health care stakeholders at an interactive event on October 29, 2015, at Bridgepoint Hospital in Toronto.
More about the HIC, its five partners and their projects:
Access Alliance Multicultural Health and Community Services improves health outcomes for Toronto's most vulnerable immigrants, refugees and their communities.
Calgary Urban Project Society (CUPS) empowers people to overcome the challenges of poverty and reach their full potential through integrated health care, education and housing services.
211, similar to 911 or 311, is a three digit phone number and online service that Canadians can access for help when seeking information or services to deal with life's challenges. Available 24/7/365 and in over 150 languages.
Welcome Hall Mission offers personalized solutions to marginalized Montrealers. On either a short- or long-term basis, the mission seeks to support and accompany individuals as they move towards healthy, autonomous living.
The Hospice of Windsor and Essex County works to support educate and empower those who are affected by or are caring for a person with a life-altering diagnosis, in order to achieve their desired quality of life.
The Centre for Social Innovation is a social enterprise with a mission to catalyze social innovation in Toronto and around the world.
REACH Community Health Centre offers educational programs and independent lawyer referral services that address the rights and interests of persons with disabilities, fostering access to justice in the community.
The Alex provides primary medical care and housing support to our most vulnerable neighbours, tackling tough health and social issues head-on.
Recent Award Recipients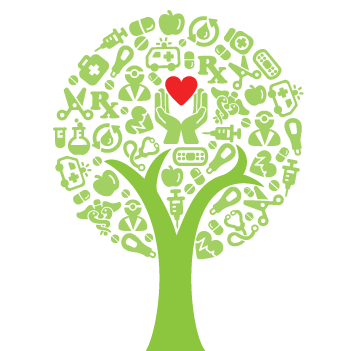 The 2015-2016 University of Windsor, D. Garner Green Shield Canada Foundation Leadership Scholarship recipient is Ms. Danielle Cooper.
The 2015-2016 Canadian Pharmacists Association, V. Chiles Award recipient is Ms. Suzanne Singh.