Pointing you in the right direction.
Discounts on your doorstep.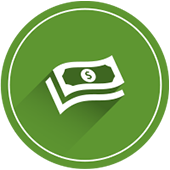 GSC has discount arrangements with select health care providers across Canada. Enter a few details below, and voilà - we'll provide you with your neighbourhood health care providers who offer exclusive GSC discounts.
Internet provider discounts
Get a discount on any advertised price for prescription eyeglasses, contact lenses, and prescription and non-prescription sunglasses. Just enter the following coupon codes:
30% off prescription eyeglasses and sunglasses* – GSCGLASSES30
20% off non-prescription sunglasses* – GSCSUN20
10% off contact lenses – GSCCONTACTS10
*Does not include Oakley and Arnette eyewear.
The discount prices include free shipping, free returns, and all glasses include free standard lenses.
Note: This offer can be combined with any pricing offer or sale advertised on the Clearly.ca website. However, please note that this offer cannot be combined with another coupon code. Valid if purchased on a Canadian website only.
Visit Clearly.ca.
Get 10% off the regular price of contact lenses, prescription eyeglasses, non-prescription eyeglasses, and sunglasses.
To take advantage of this discount, enter the coupon code GSCVISION.
Note: This offer cannot be combined with any other discount or special offer. Valid if purchased on a Canadian website only.