The Newsroom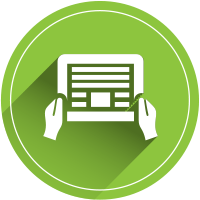 Whether you're a journalist, or just interested in what we are up to, here's some info we think you might find useful.
GSC in the news
According to a study of claims and costs commissioned by Green Shield Canada, a rise in what it calls "The Three Amigos" of massage, physio and chiropractor treatments is changing how the benefits pie is being spent....This comes at a time when more drugs are available to manage chronic illness, but at a higher price.
The rise of the 'Three Amigos' of health care
Toronto Star | April 2015
The offerings of Canadian workplace benefits plans don't always target the predominant health challenges facing their employees, reveals a new study by Green Shield Canada.
Canadian benefits plans out of sync with employee health issues
Benefits Canada | April 2015
"With the recent Statistics Canada report that seniors are now outnumbering those under 15 years of age in Canada, it is vital that we develop long-term, meaningful solutions to care for the elder population," says Sarah Saso, Executive Director of the GSCF.
Big Picture Healthcare Change
Yahoo Finance | October 2015
Employers are divided when it comes to drugs. On the one hand, 90% of participants in Benefits Canada's 2015 online survey strongly or somewhat agree that it would be worth it to pay for a high-cost drug if it meant their employee continued to be healthy and productive. On the other hand, they want financial help in providing all of that largesse. A
Sharing the benefits burden
Benefits Canada | January 2016