Get online
In case there's a postal disruption, we encourage you to register for online services.
Sign up now
Access your statements, submit your claims and sign up for direct deposit online.
Learn more
NEED COVERAGE?
You've come to the right place. We've got the solution you need.
Get a quote now
Already a GSC plan member?
Login
NEED COVERAGE FOR YOU AND YOUR FAMILY?
GSC can help with that.

Buy Coverage
Health and dental coverage made easy with flexible options at affordable prices.
Visit SureHealth

Or Learn More
Get to know all of your options and the benefits of coverage through GSC.
Tell me more
ALREADY HAVE GSC COVERAGE?
We thought you looked familiar
We like it when our plan members are happy and healthy, so we've designed your GSC experience with that in mind.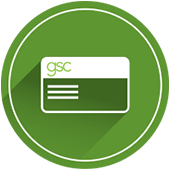 ARE GROUP BENEFITS YOUR THING?
Great. They're our thing too.

Group Plans
As a specialist in health and dental benefits, we partner with Canadian employers to build smart, sustainable benefits plans that are easy to manage.
Learn more
WE LOVE HEALTH AND DENTAL BENEFITS.
We really do.

True Expertise
All we do is health and dental benefits, so we're pretty good at it. Being a specialist means we have no competing priorities – our brains are totally dedicated to creating smart benefits solutions.
Learn more
WE'RE NOT JUST SMART AND GOOD LOOKING.
We've got big hearts too.

It's in our DNA
As a not-for-profit, giving back to communities across Canada is the foundation of who we are. We give to enhance the common good and broaden the availability of health services to all Canadians.
Learn more